Vinyl records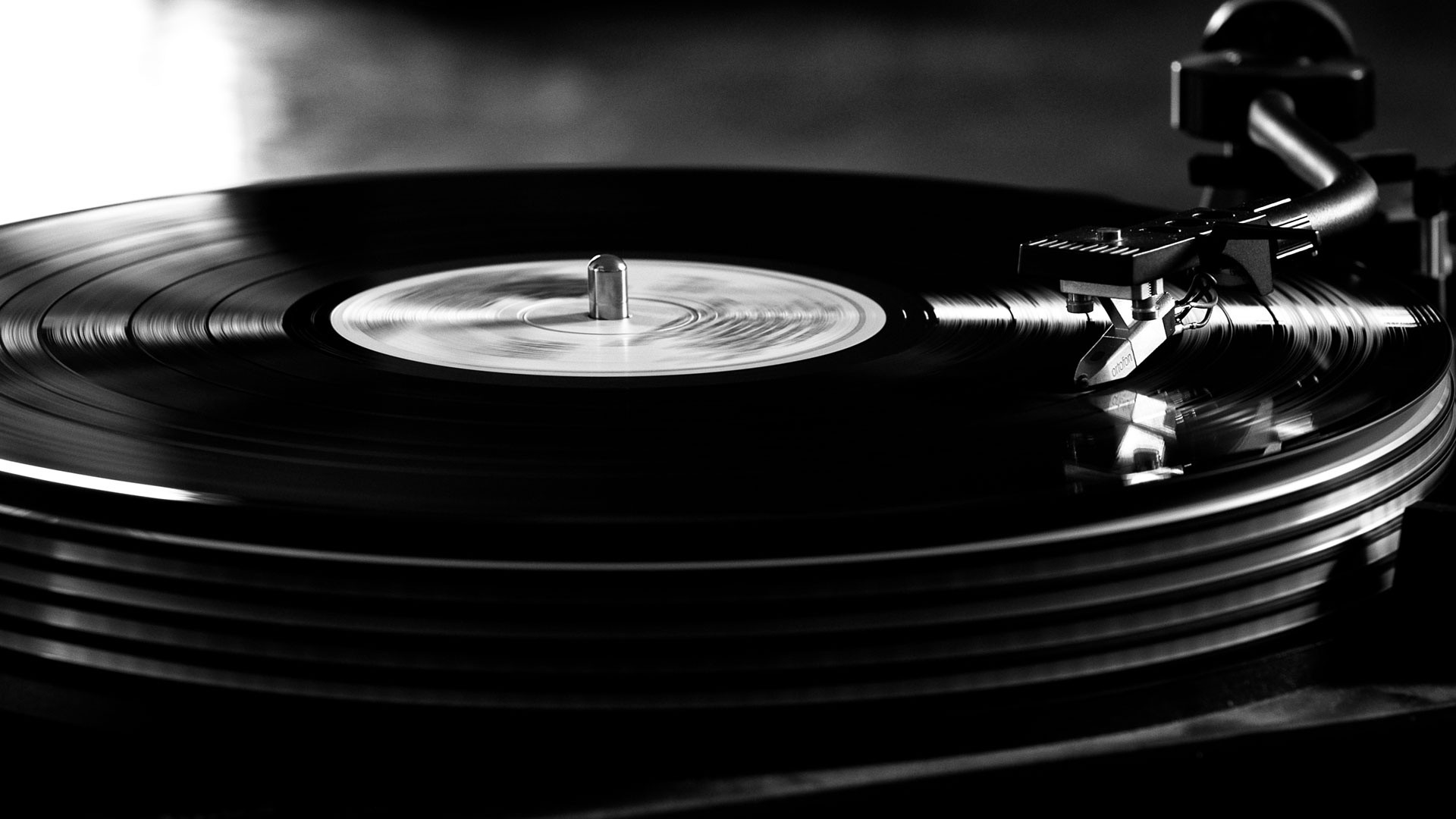 Vinyl record production – Technical information
Vinyl or phono records are made of polyvinyl chloride granules. They used to be produced from a much less malleable material, so modern ones are slightly different (they are larger and lighter).
There are 3 playback speeds for vinyl records – 33 1/3 RPM (RPM = routes per minute, or the number of revolutions of the platter per minute) , 45 RPM, and 78 RPM.
The speed of 33 rpm applies mainly to long-playing records (LP), (EP), sometimes singles.
The 45 rpm speed is dominated by vinyl7″, and singles in 12″ format.
A speed of 78 rpm is practically unheard of today, one might say – it is a thing of the past.
Stereostyle offers production of high-quality vinyl records in sizes:
| | | | | |
| --- | --- | --- | --- | --- |
| Type of plate | 33 (rpm) | 45 (rpm) | standard | heavy |
| Plate 7″ | 6:50 min | 5:00 min | 42g | 70g |
| Plate 10″ | 13:37 min | 10:05 min | 110g | – |
| Plate 12″ | 19:20 min | 14:20 min | 140g | 180-220g |
The process of manufacturing vinyl records – Direct Metal Mastering (DMM) technology.
Direct Metal Mastering (DMM) is the name of the process used in the production of fine analog records. The DMM technique was developed as an improved alternative to the traditional die preparation process used to press vinyl records.
In the traditional process of making vinyl records, the first stage is the incision of the lacquer disc (lacquer), which is used to make subsequent metal copies. Subsequent generations are called father (negative), mother (positive) and at the end we already have dies (negative) used directly for pressing records.
In the Direct Metal Mastering technique, the whole process is shortened. An appropriately adapted head cuts a groove in a copper plate. This copper plate immediately acts as a mother and is used to produce production masters. Notching in copper reduces noise and increases the accuracy of information reproduction at higher frequencies, as well as reducing the interaction of adjacent grooves.
After the matrix is made, the next step is to prepare the mixture. The dies are placed in the press and a pattern of grooves is imprinted in the heated mixture. On the way between inserting the piece of material and pressing it with the die, a label with a description (label) is still pressed into the center of the plate. The plates thus imprinted are immediately cooled and sent back for the final stage of production – cutting off the superfluous material.
The board is cooled with water. This gives the effect of "hardening the plastic".
Vinyl pressing and production – Vinyl know-how
LP

– in a nutshell, simply an album, or long-playing record. Some releases may even consist of three or four vinyls.

EP

– commonly known as an ep. As a rule, 3 or 4 songs, also called a mini-album. You can put it this way – too big to be a single, too small to be an album.

Singiel

– contains one or sometimes two songs. As a rule, it promotes a longer release, or album (often in 7″ disc format).

Maxi Singiel

– single, but in a longer, more club-oriented version. Includes extended version songs, sometimes on max-single you will find a capelle, remixes, etc. In 12″ disc format.

RE

– reissue, or repress. This means, in short, that a particular vinyl record has been released before, and we are dealing with its next release.

LTD

– means limited. This means that the album's circulation was limited, and generally very small.

PROMO

– The promo version, that is, not for sale, but as the name suggests, for promotion.

ALBUM SAMPLER – a release featuring artists from a particular label, that is, a truncated (and usually cheaper) version of an entire album.
RED, GREEN etc.

– if the vinyl record is colored, as a rule it has a note with the name of the color or its abbreviation.
3D Visualization (wait a couple of seconds)